This is a step-by-step, video tutorial for installing VPN on your iOS device.
Here are the steps that we followed in the video:
Step One –  Install OpenVPN Connect
Open the AppStore on your iOS device.  Search for OpenVPN Connect and install it.
Step Two — Download our VPN config files on your iOS device.
Open Safari and go to vpnbaron.com and login to the member area. Once there, go to your Services page.  Select Manage Product on an active vpn subscription

Click on "OpenVPN" button under VPN Protocols. This will open the OpenVPN Config generator.

Download the ".ovpn" files by clicking on the download button. You can select the server location and the protocol you want to use: UDP or TCP.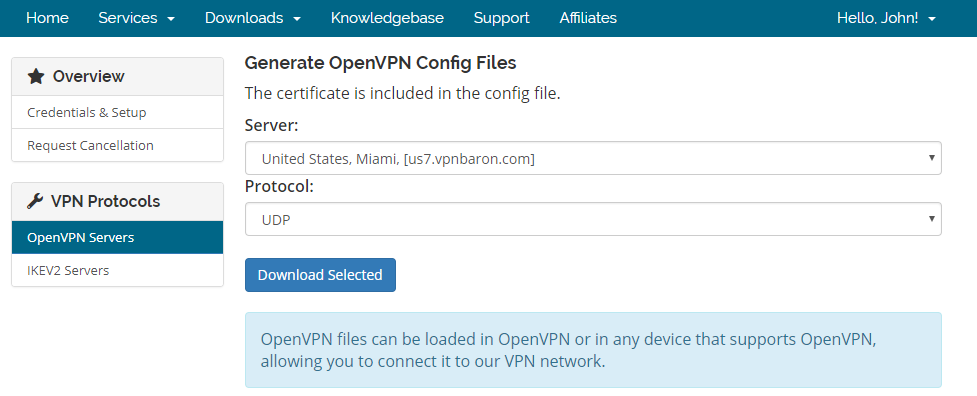 Select the location you want to connect to and click on the download button. We recommend downloading multiple locations.
Step Three —  Add the Config file to OpenVPN
Select the Open in "OpenVPN" option.
  
Add your VPNBaron Username and password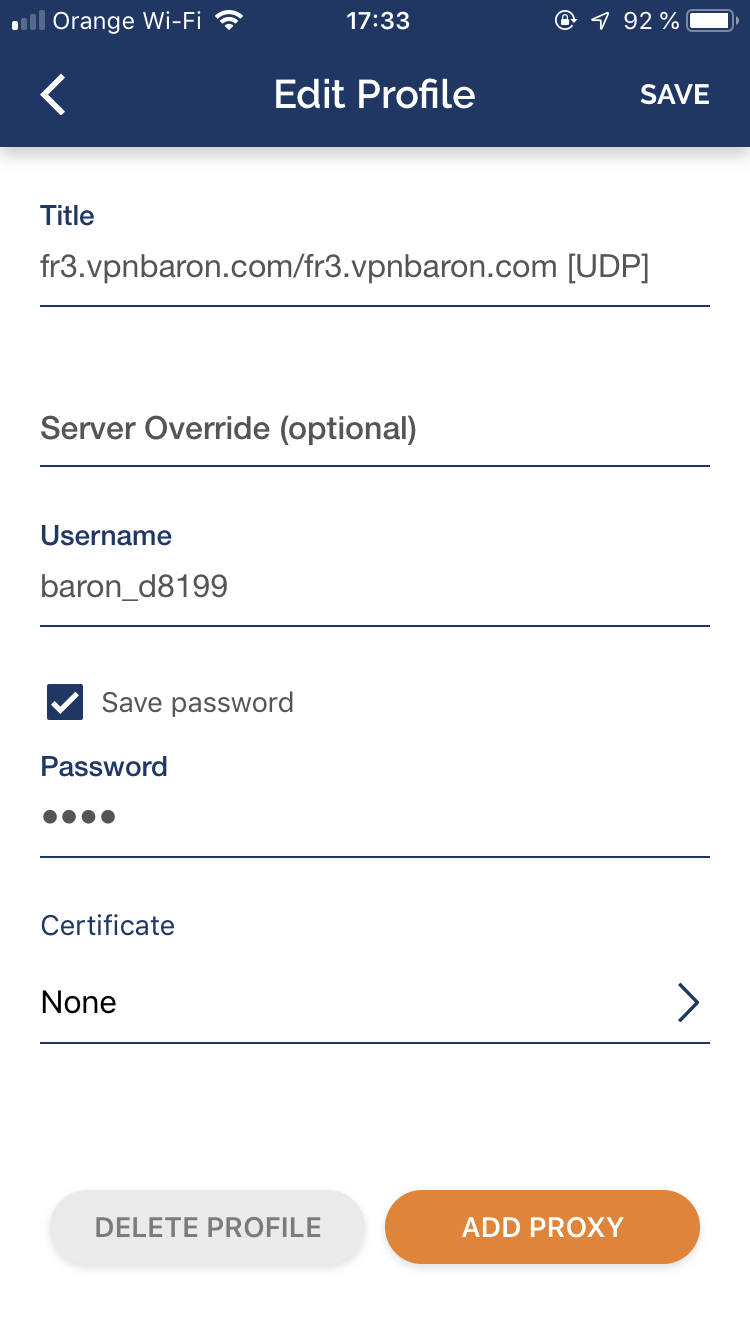 Select add and switch the toggle to connect.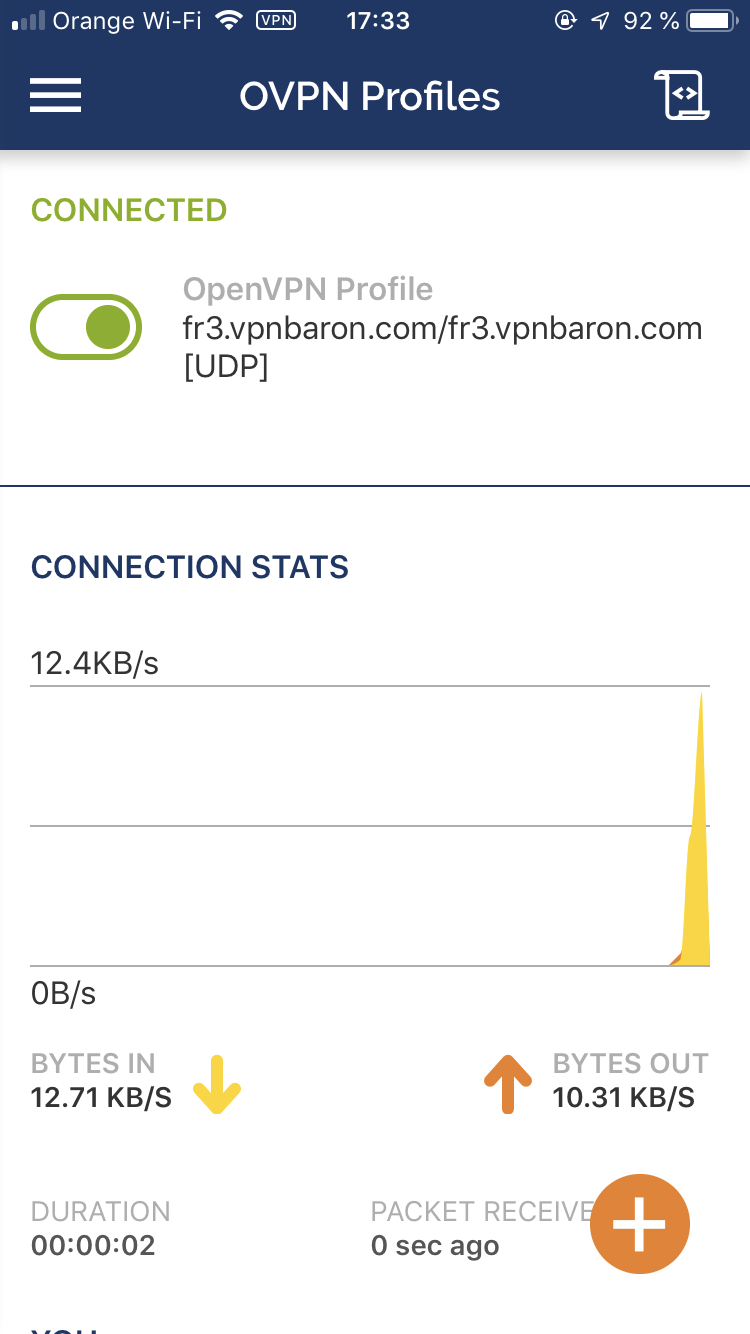 Conclusion
Once the OpenVPN is setup, you can easily connect to VPN.  Feel free to add as many vpn locations as you need.
OpenVPN is just one way of connecting your iOS device to VPN.  If you're having issues connecting, open a support ticket and one of our guys will assist you.